Swinging cannon head for forest trees and low cultivations. Available on request with hydraulic head swinging.
STANDARD EQUIPMENT:
- Polyethylene tank

- Manually adjusting cannon head (hydraulic optional)
- Hot galvanised frame and conveyor
- Centrifugal rotor with double suction and clutch
- Gerabox with two speeds and disengaging
- Manual control in aluminium with pressure regulator placed on frame
- Complete connections with R1 hydraulic type hoses
- External suction filter with non-return valve
- Inspectable hydraulic agitator
- Hand washing tank
- External graduated level gauge
- Side valve to empty tank
- Circuit washing device



PUMPS AVAILABLE:
COMET ALUMINIUM: APS 96, APS 121.
COMET BRASS: IDS 960, IDS 1201, IDS 1401.
ANNOVI REVERBERI ALUMINIUM: AR 1064, AR 1203, BHA 130
ANNOVI REVERBERI BRASS: BHS 130
Techinical specifications
Standards
All Florida sprayers are conforming with CE Standars to guarantee the operator's safety and health protection; they also comply with the other European standards safety and environment protection.
Tank
- Actualcapacity 5% higher than nominal capacity;
- Residual liquid quantity in flat position and with inclination 10% lower than the limit allowed by the present regulation;
- Hydraulic circuit washing tank;
- Cleans water for hand-washing.
| | | | | | |
| --- | --- | --- | --- | --- | --- |
| TYPE | NAZA.CTF 400 | NAZA.CTF 500 | NAZA.CTF 600 | NAZA.CTF 800 | NAZA.CTF 1000 |
| Length, cm | 1150 | 1310 | 1310 | 1530 | 1530 |
| Required trac. power HP | 35÷45 | 35÷45 | 40÷60 | 40÷60 | 50÷70 |
| Width, cm | 1060 | 1250 | 1060 | 1250 | 1250 |
| Tank capacity liters | 425 | 532 | 632 | 685 | 1055 |
| Height, cm | 1400 | 1200 | 1300 | 1450 | 1620 |
| Required trac. power kW | 27/34 | 31/45 | 31/45 | 38/45 | 38/51 |
| Weight, Kg | 205 | 225 | 240 | 340 | 360 |
Specifications may be altered without notice
*weights vary depending staging
Di Serie
Optional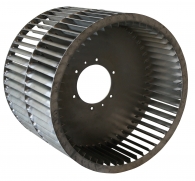 Surcharge for centrifugal rotor ø430-450mm